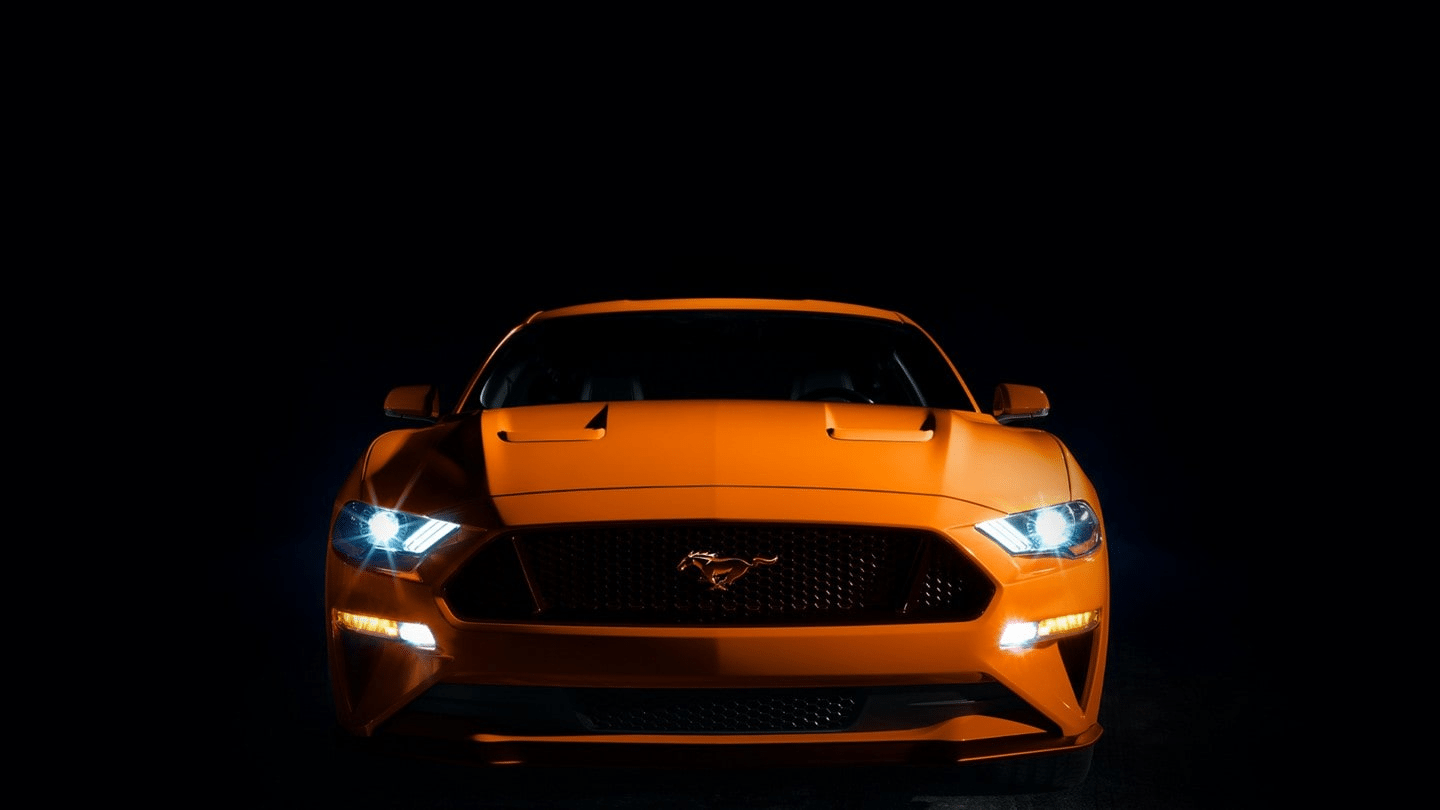 It's been a long season. At Twin Hills Ford, our team understands that you may feel the need for a change. There's no better way to hit the open road, feel the wind in your hair, or put the pedal to the metal than in a Ford Mustang.
If you're looking for unmatched power, thrills, and confidence-building safety features while you focus on the journey ahead - the Mustang is waiting for you.
Power
The Mustang has turned heads as it roared across America for decades. Ford offers four available engines, EcoBoost, GT, Mach 1, and Shelby GT500 - all engineered with power in mind.
Four available transmissions - manual, 10-speed automatic, TREME Rev Matching 6-speed manual, and the TREMEC 7-speed dual-clutch transmission - are designed for optimal operation.
The Shelby GT500 sports the first-ever dual-clutch transmission in a Mustang, the TREMEC 7-speed. This system comes with multiple modes to engage super-fast shifts whether you're at the track or on the highway.
Crisp, responsive handling is what you expect and what you'll receive. You're guaranteed a smooth, steady right with standard base suspension, which also allows responsive handling.
Change your driving dynamics with Selectable Drive Modes. Flick a switch on the center stack and choose from Normal, Slippery, Sport, Track, or Drag Strip, depending on the situation ahead.
Perform at your limits with the available MagneRide Damping System that responds quickly when road conditions change. You'll get a smooth, balanced ride and a system that responds so quickly, and you'll never notice a difference.
Thrills to Spare
If this is the dream car you've always wanted, take your time and think through the look you like best. With seven available performance packages, you'll be able to pinpoint the look you've always wished for. Performance packages include wheel, rim, mounts, seating options, and more.
You've heard the thunder the Mustang provides. There's something thrilling about that unmistakable rumble and roar coming down the highway. The class-exclusive active valve performance exhaust lets you control the volume. Leaving for work early in the morning? Select Quiet Start. Want to kick it up a little on your way to the football game? Select Sport. Other modes include Normal and Track.
Have you always wanted to spin your tires? Launch control makes it easy! Integrating your brakes, traction, and powertrain control helps ensure a quick start. Then, an electronic line-lock* locks up your front brakes and releases the rear brakes. Smoke it up!
Safety Features
You can't have tons of power without safety features in place, too. Inspiring confidence behind the wheel, Ford engineered safety features that work hard to keep you safe. The Ford Co-Pilot360 technologies are standard across most Ford models, but it's important to ask a sales team member which of these features are standard on the model in which you're most interested. Safety features include:
Blind Spot Information System. When a vehicle enters your blind spot, you're alerted to its presence by a small light in your corresponding side-view mirror. You don't have to stretch and strain to check for lane clearance anymore with this feature.
Lane-Keeping System. If you veer from your detected lane of traffic, our system gently reminds you to keep your eyes focused on the road ahead. If you've made several inadvertent lane changes, the system suggests a coffee break may not be a bad idea.
Pre-Collision Assist with Automatic Emergency Braking. Traffic patterns are unpredictable. Without much warning at all, traffic can come to a sudden slow-down or even a complete stop. If you're not paying close attention, this could be dangerous. Our system scans the road ahead and alerts you when traffic speeds have changed. If you're unable to slow down quickly, our system activates Automatic Emergency Braking for you to mitigate any potential damage.
These are just a sampling of the many ways Ford keeps you safe. Ask our sales team member to explain the safety features on the model in which you're most interested.
About Us
At Twin Hills Ford in Richmond Hill, we know what it means to drive off the lot in a Mustang. For some of our friends and neighbors, it's an exhilarating feeling. For others, there are feelings of sentimentality and nostalgia when we put their keys in their hands.
We get it. No matter how you feel about buying your first Mustang, we want you to buy it from us!
Twin Hills Ford has served our friends and neighbors long enough to know you expect the best. We work hard every day to exceed those expectations. Visit us today. Give the Mustang a test drive. Kick the tires. Get behind the wheel and rev the engine.
We're here - waiting for you!
*Line-lock is intended for track use only. Do not use on public roads.