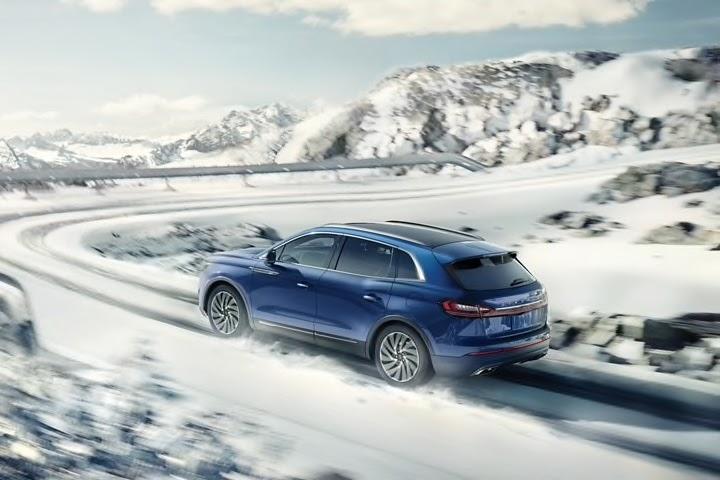 Winterizing your vehicle is one of those responsibilities that lingers in the back of your mind until you get it done. Winterizing is a crucial must-do. It's just a matter of finding the time to do it!
The good news is that our team of trained technicians at Twin Hills Lincoln can get your winterizing done with a quick maintenance appointment. You can even make an appointment online. It's that easy.
When temperatures drop to freezing and remain there consistently, your vehicle should be winterized. If you want to winterize on your own, there are a handful of things you need to check.
Change Oil
For your engine to work the way it should, the oil needs to flow through it and all other appropriate parts with ease. Cold weather thickens oil and makes the flow more difficult. To get through the colder months, you need to change your standard oil to one with a low viscosity. As a general rule, the lower the number in front of the "W" on the oil can (40W, 20W), the better.
If you are nearing your regularly scheduled oil change, go ahead and ask the technician to change your oil to one with a lower viscosity. That quick change should get you through the coldest part of the season without incident.
Check Windshield Wipers
Nobody likes to turn on their windshield wipers and hear that "schlurrb" sound as the wipers smear and skid their way across the windshield. It always happens when we least expect it, and usually, when we most need the wipers to work well, they don't.
Windshield wipers have a lifetime of between 6-12 months. If you're heading into the winter with wipers that you know haven't been changed in a while, go ahead and pick up some that are specially engineered for cold weather. Made to withstand snow, ice, and all sorts of freezing precipitation, these special wipers should last well into spring without even one "schlurrb" and provide you with a clear, safe windshield.
Add Antifreeze
Antifreeze does precisely what its name says it will do. It won't allow necessary liquids, like engine coolant, to freeze. You can purchase this colored liquid additive at any big box store or auto repair shop. Follow the directions on the bottle when adding antifreeze to your radiator, and don't forget to put a little in your windshield wiper fluid, too.
Check Wiper Fluid
You have to be able to see where you're going! Check your wiper fluid at the beginning of the season and add antifreeze if necessary. That way, no matter where or when you need a quick windshield cleaning, you have what you need at your fingertips.
Check Battery
A battery's average lifespan is between three and five years. If you know your battery is older, go ahead and replace it before the deep of winter. There's nothing more frustrating than getting everybody ready and in the car, only to have a dead battery when you turn the key.
Make sure that all your connections, cables, and caps are secure, too.
Check Air Pressure
The appropriate air pressure level for your tires is located on the informational sticker located on the driver's side of the door to your vehicle. We recommend you fill your tires just a little less than the recommendation to allow for a little give during the coldest months of the year.
Ensure all your tires have a useful tread and no unusual bulging that can present a problem down the road. While you're checking, make sure your spare is full, too. You may even want to throw in a few extra lugnuts in the glovebox in case gloved hands drop one during a late-night tire change.
Think About Winter Tires
Not so long ago, they were called snow tires, but the times are a-changing! Winter tires are manufactured to perform on not just snowy roads, but cold ones, too. Made from more pliable rubber, they can grip and provide traction much better than standard tires.
Although winter tires cost a little more, they can be removed as the winter wanes and used over two or three seasons without concern.
Contingency Plan
If 2020 has taught us anything, it's that no matter how carefully we plan, sometimes our plans just don't work out.
In case you are stranded for any length of time, having an emergency supply bag stocked and ready is one of the most important things you can do to prepare for winter travel, and it's the piece we most often forget.
If you frequently travel with children or older adults, it's a good idea to keep an old duffel bag handy that you can easily access from within your vehicle.
What you keep in the bag is dependent on you and your most frequent passengers, but we recommend the following items:
Extra warm throws and travel pillows

Bottled water

Non-perishable food items: jerky, trail mix, dehydrated fruit, granola bars

Small first aid kit: bandages, antibacterial wipes, gloves, aspirin, gauze, and tape

Flashlight with extra batteries

Reflective road triangles or road flares

Tire patch kit

Rain poncho

Duct tape

Magazines, books, coloring books, and crayons
Call our trained technicians at Twin Hills Lincoln TODAY to winterize your vehicle. The more prepared you are, the better. A quick appointment and a few extra precautions can make a world of difference!